Second Call: 20th Edition of the «Cuba in the U.S. Foreign Policy» Dialogue Series
Theme: U.S.-CUBA RELATIONS IN A NEW GLOBAL SCENARIO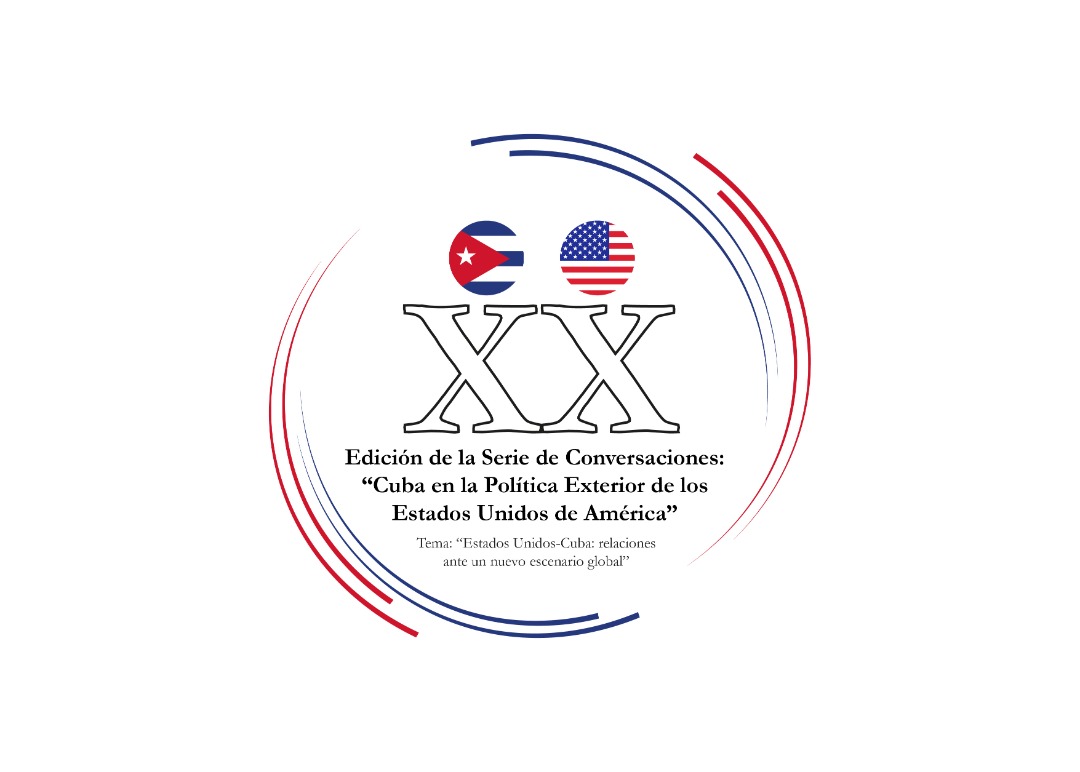 The Center for International Policy Research (CIPI), with the co-sponsorship of the Instituto Superior de Relaciones Internacionales (ISRI), is organizing the 20th edition of the «Cuba in U.S. Foreign Policy» Dialogue Series, dedicated to the theme U.S.-Cuba Relations in a New Global Scenario.
The conference will take place on 14, 15 and 16 December 2022 in a hybrid format, in the auditorium «Dr Pelegrín Torrás de la Luz», at the Instituto Superior de Relaciones Internacionales «Raúl Roa García», located at Calzada No. 308 esq H, Vedado, Plaza de la Revolución, Havana, Cuba. All the panels in the event will be broadcasted on CIPI's YouTube channel, except for other collateral activities that will be arranged only for those attending in person.
Based on the responses received to the initial call for the event, the Organizing Committee is working on the following program:
Day 14
9:00-11:00 hrs.
Welcoming remarks to participants by Ambassador Rogelio Sierra, Rector of ISRI
Presentation of the program of activities by Dr. José Ramón Cabañas Rodríguez, Director of CIPI.
Special presentation by Vice Minister of Foreign Affairs Dr Carlos Fernández de Cossío.
11:00-13:00 hrs. Panel1: The government of Joe Biden and the policy towards Cuba, outlook 2022 to 2024
13:00 hrs. Recess
14:00 hrs. Panel 2: US Foreign Policy focused on climate change: new opportunities for US-Cuba cooperation on clean energy and the challenge of climate change.
Day 15
9:00-11:00 hrs. Panel 3: A prospective look at bilateral cooperation issues.
11:00- 13:00 hrs. Panel 4: Bilateral cooperation on law enforcement and compliance issues.
13:00 hrs. Recess
14:00 hrs. Panel 5: Legal aspects in the relationship between Cuba and the United States.
Day 16
9:00-11:00 hrs. Panel 6: The mid-term elections and their likely impact on Cuba and its environment.
11:00- 13:00 hrs. Panel 7: Cuban-Americans and their real capacity to expand the cooperation agenda.
13:00 hrs. Recess
Collateral activities
Presentation on new developments in Science, Technology and Information in Cuba. Participants: Foundation of the University of Havana, Science and Technology Park of the University of Informatics Sciences and the ZETA interface company of the Higher Polytechnic Institute "José Antonio Echeverría".
Dialogue with representatives of the new economic forms of Cuban production on the implementation of recent legislation that expands their possibilities and how these are thwarted by the blockade. Organized by the Cuban Chamber of Commerce.
Visit to the community project Cabildo Quisiquaba, in Old Havana.